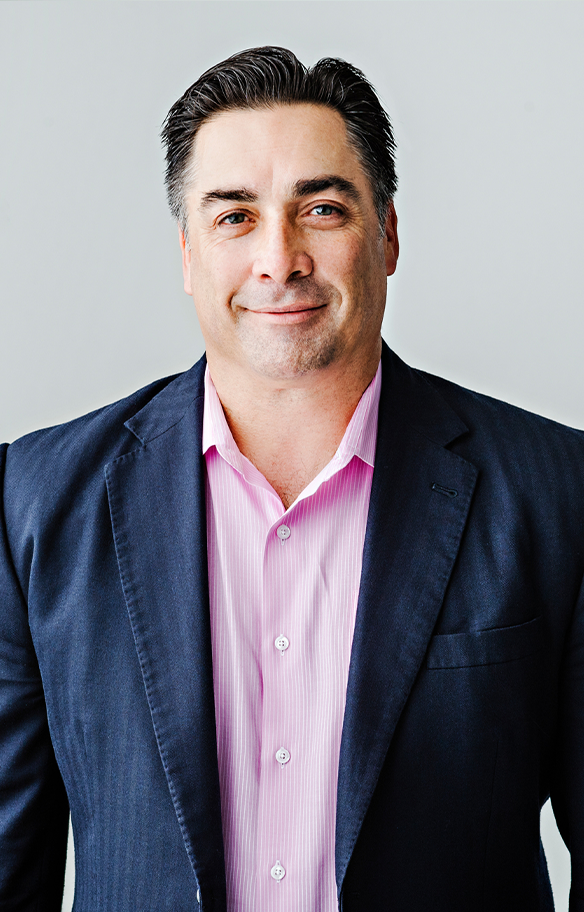 Gordon (Gord) Harris grew up in Waterloo, where he attended Wilfrid Laurier University, earning his Bachelor of Arts (Honours). He went on to earn his Bachelor of Laws and Masters of Business Administration degrees from the University of Alberta, in Edmonton. He was called to the Alberta bar in 1998.  Before returning home to Ontario, Gord worked in Alberta for almost seven years in a litigation practice with a focus on personal injury and aboriginal litigation.
While attending the University of Alberta, Gord volunteered extensively, and also worked in the summers for Student Legal Services of Edmonton (SLS). At that time, SLS was the largest law-student-run legal-aid (poverty law) clinic in Canada. Through SLS, he was able to assist people with criminal matters, small claims court, family law, and various administrative tribunal proceedings, where those he assisted could not have afforded a lawyer, nor qualified for legal aid.  
Gord thoroughly enjoys the litigation process; specifically in 'helping the little guy against the world' aspect of his work. It was only natural to carry on in personal injury law, helping people from all walks of life deal with their claims against insurance companies or other corporate defendants. Gord is dedicated to helping address the issues and problems of those who have been injured because of others, or denied benefits from their insurer. He takes satisfaction in knowing that he has helped someone find an acceptable resolution during such a difficult period in their life. Simply put, in Gord's own words, "I get satisfaction from helping real people with their problems, not corporations." He tirelessly prosecutes chronic pain cases, and enjoys making sure that accident benefits insurers follow the rules.
"I get satisfaction from helping real people with their problems, not corporations."
Gord joined Harris Law's predecessor firm in 2004 in St. Catharines, became a partner in 2006, and spearheaded a Kitchener-Waterloo office expansion in 2007.  He permanently relocated 'back home' with his family to Kitchener in 2009, and started his own firm, Harris Law, there in 2015.
Gord is a member of the Waterloo Law Association, Ontario Trial Lawyers Association, and the Ontario Insurance Adjusters Association, Kitchener-Waterloo Branch.
Gord values his time with his beautiful wife and three daughters.  He is proud to say that he has been a Blue Jays fanatic since 1977, and has loved playing baseball, subject to his numerous orthopedic injuries, since he was four.  He loves to laugh, thinks he has a fantastic sense of humour, and occasionally others agree with him.
ACHIEVEMENTS
Father of 3 Beautiful young girls

Alumni – Wilfrid Laurier University – B.A. (Hons.) – 1993; University of Alberta – LL.B. – Bachelor of Laws – 1997; Graduate Studies – M.B.A. (1997)

Member of the Ontario Trial Lawyers Association, the Alberta Civil Trial Lawyers Association, Former Member and Board Member of the Lincoln County Lawyers Association, a Trustee and Member of the Executive (Secretary) of the Waterloo Law Association, licensed with the Law Society of Upper Canada, Audit member of the Law Society of Alberta and currently a member of the Spinal Cord Injury Professionals Executive Committee (Southwestern Ontario.)

Successfully appeared before the Ontario Superior Court of Justice – Small Claims Division, Ontario Superior Court of Justice, Ontario Court of Appeal, Federal Court – Trial Division, Federal Court of Appeal, Alberta Provincial Court – Criminal Division, Alberta Provincial Court – Small Claims Division, Alberta Court of King's Bench, and the Alberta Court of Appeal

Graduate Students' Association of the University of Alberta – Distinguished Alumni Award – 2001; and Critical Friend Award – 1999

Volunteer (1993 – 1997) and Executive Director – Student Legal Services of Edmonton (1996) and Board of Directors – Student Legal Services of Edmonton – 1996/97




(Student Legal Services is Canada's largest student – run legal clinic for the low-income community of Edmonton)


http://www.slsedmonton.com/about/

Honourable Mr. Justice Tevie Miller Award – 1997

Alumni – University of Alberta – LL.B. – Bachelor of Laws – 1997

Alumni – University of Alberta – Graduate Studies – M.B.A.

City of Edmonton Urban Aboriginal Affairs Committee (2000 – 2002)

Vice President – Canadian Graduate Council (1995 – 1997)

Volunteer – Student Legal Services of Edmonton (1993 – 1997)

University of Alberta Graduate Students' Association – Speaker in Council – 1996/97

Vice Chair – University of Alberta Graduate Students' Association (1995-1996)